The Destructive Character
Book design of The Destructive Character by Dick Raaijmakers, a commentary on an essay from 1931 by the German cultural philosopher Walter Benjamin. The author discusses the ways in which destruction manifests as an entity within and outside arts. It main working method is clearing away and making space for a new beginning.
While designing I was paying attention to the more subtle ways that destruction manifests. The layout is based on synonyms and antonyms constantly used by the author. First, to show the semantic relationship between contextually different entities, that merge into one idea. Second, to polarize a semantic relationship between the 2 involved parties.
Antonyms are split in opposite sides of the page, and synonims are grouped together in the middle.
Text both in English and Dutch, 143 pages each. Mirrored book.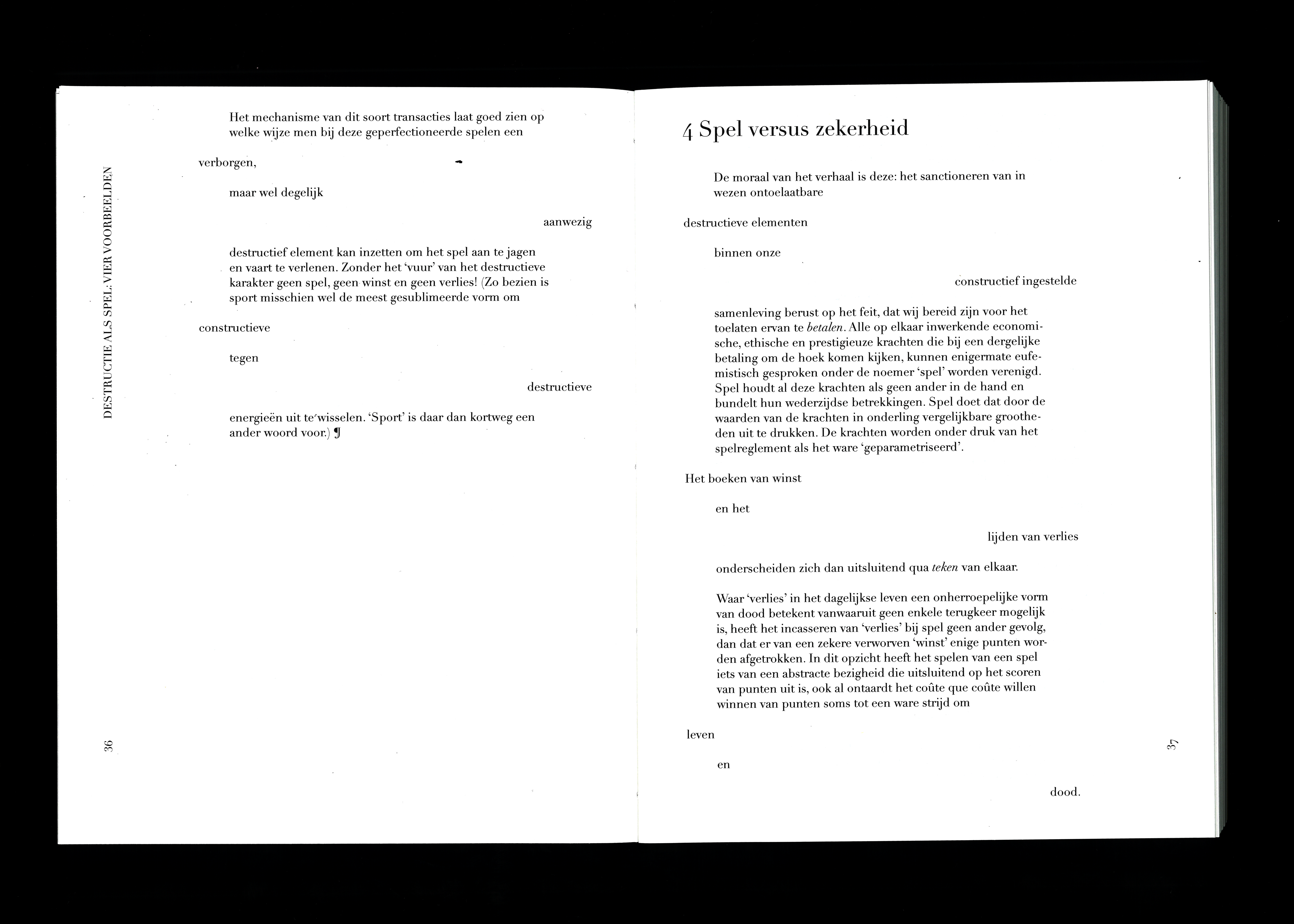 Cover design includes all the collected antonyms. All the synonyms are placed in the middle of the book.